Mortgage Outsourcing Services
Contract Mortgage Processing | Mortgage Underwriting Outsourcing | Title | Appraisal | Loan Processors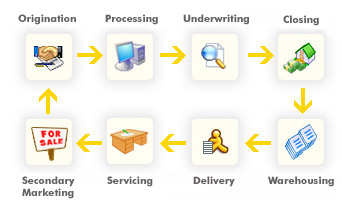 About MortgagePro360
We provide experienced contract loan processors, outsourced mortgage underwriters and mortgage back-office outsourcing services to execute any or all phases of mortgage processing, title, appraisal, underwriting, loan closing, loan servicing and post-closing audits.

Our team of mortgage processors and underwriters are recruited and trained extensively to support a variety of origination and loan processing services - from loan setup to underwriting to closing - with a very fast turnaround.

We offer custom mortgage outsourcing services to meet mortgage industry needs. Our mortgage outsourcing services spans across over 60 different processes in mortgage lifecycle. Our Mortgage Loan Processors allow our clients to focus on their core competencies by leveraging our loan processing experience and resources. Our 24x5 loan processing and underwriting services allow lenders and brokers to let us do all the heavy lifting while they can focus on building client relationships.
Why Outsource Mortgage Processing Services?
Whether you're looking for a quick solution or require a complete outsourced mortgage processing solution, MortgagePro360 is the answer. We provide:
High level of client service & fast turnaround
Better cost management
Flexible costs in changing market conditions
Better risk management with regulatory compliance
Expand your business - Manage Fluctuating Volume

Free your loan officers to focus on sales. We do all the processing while keeping your LO, LOA, AE and Processors informed. On-demand, scalable & reliable infrastructure - Scale your business as needed without heavy investments. Close three to five times more loans with your existing loan processors.
Decrease Your Loan Processing Costs - Lower Cost per Loan

Reduce processing costs - Up to 50% lower than industry average processing costs. Recruiting, training and retaining loan processors is expensive and time consuming - and is time you could spend closing more loans! If you are frustrated with re-training loan processors, paying for salaries, benefits, sick time, vacation, and workman's compensation - outsource loan processing to us.
Offer Faster Turntimes with Better Client Service

Loans managed by Industry experts with large multinational company experience. Underwrite loans faster with guaranteed turntimes and 24x5 coverage.
Increase Your Closing Ratio

Pro-active notifications based on your preferred method of communication. We raise red-flags early so that the loan applications that are processed have higher chance of closing and meeting all lender and compliance requirements.