Reverse Mortgage Services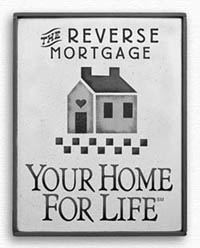 It's a home loan that enables you to convert a portion of your home equity into tax-free funds without having to sell your home, give up title, or take on a new monthly payment. Instead of making monthly mortgage payments, your mortgage pays you. That's the "reverse" part of a reverse mortgage.

With a traditional mortgage or home equity loan, Homeowners qualify based on their credit history and debt-to-income ratio. They borrow money which requires making monthly payments.

With a reverse mortgage - The mortgage makes payments to the homeowner and there are no income, employment or credit score qualifying restrictions.
Owner and any co-owners must be at least 62 years old
Home must be your primary residence
Must own home free and clear, or the existing mortgage must be paid off with the loan proceeds
Educational counseling with a HUD-approved counselor is required
Loan Application 1009
One of the key areas where MortgagePro360 works on is the creation and management of a Chain of Title for its clients. This clearly is the primary element in the Closing Process. We provide Current Owner, 2 Owner.
Review all sections
Verify Borrower Info
Review of Options & Costs
Check Section VIII for completeness
Collection of photo identification, proof of date of birth, SSN, 90 day history proof of funds, HOI Binders, Survey and trust agreements, if applicable
Disclosures
We generate the following disclosures
TIL disclosures
State disclosures
Fair Lending disclosure
RESPA Servicing Transfer disclosure
Calculation disclosure
Tax & Insurance disclosure
Reverse Mortgage Advisor disclosure
Other disclosures
Loan Processing
Loan Processing begins after counseling is completed.
Verify Signed, Original HUD Counseling Certificate
Verify Certificate expiry
Pull Credit
Third Party Order-Outs
We order, receive and review the following 3rd Party order-outs:
Title
Payoff Statements
Flood Cert
Spot Condo Review
Repair estimates, if needed
Termite Report
Appraisal
FHA Connection
In order to deliver high quality appraisal products which meet industry guidelines and ensure long term compliance.
Case Number Assignment
CAIVRS Clearance
Check LDP and EPLS List
Appraisal
We order, receive and review Appraisal Report. We review all the sections for all types of Appraisal Reports incl:
Subject
Neighborhood
Site
Improvements
Sales Comps
Reconciliation
Additional Comments
Cost Approach
PUD
Declining Market
Repairs etc
Title
We order, receive and review Title Report. We review all the sections of the Title Commitment incl:
Dates
Vesting
POA
Property Address
Legal Description
Tax Search
Liens
Judgments
Outstanding Mortgages
Expiry
Verify Endorsements
We verify Endorsements incl:
6.2 Negative Amortization
8.1 Environmental Protection Lien
9 Survey Exception Endorsement
Reverse Mortgage/Line of Credit Endorsement
5.1 PUD, if applicable
4.1 CONDO, if applicable
Reverse Mortgage Trust Mortgagor Endorsement
Refinance (For HECM Loans)
We verify Endorsements incl:
Obtain from borrower
Prior HECM Case Number
Prior HECM Loan Number
Generate Additional Disclosures
Anti-Churning Disclosure
Special Refinance General Authorization
Obtain Info about existing HECM Loans
Modify FHA Connection