Appraisal Ordering & Review Outsourcing Services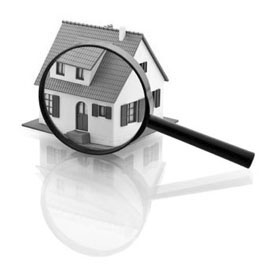 We provide a full suite of residential, commercial, and specialized outsourced appraisal services to the real estate and mortgage banking industry nationwide. A real estate appraisal helps to establish a property's market value-the likely sales price it would bring if offered in an open and competitive real estate market. The Uniform Standard of Professional Appraisal Practice (USPAP), published by the Appraisal Foundation in 2003, defines an appraisal as "the act or process of developing an opinion of value; an opinion of value." Appraisals are used by mortgage lenders to ensure that the property value is adequate to support the requested loan. The property may be required to be worth more than the loan amount depending upon the lender's own criteria.

MortgagePro360 provides of a full suite of residential, commercial, and specialized appraisal, title, and closing services/products to the real estate industry.
Our valuation services consists of a comprehensive "non-traditional" approach to residential property valuation, bringing together the "best-of-class" intelligent valuation technologies, local market trending data, analytics, and core decisioning knowledge and expertise.

Our customizable service offerings can be easily configured to meet your individual business needs and price point constraints. All products, statistical thresholds, and decision based logic may be client defined. Our clients include lending institutions, mortgage brokers, investment banks, law firms, mortgage insurance, and mortgage servicing companies.
Fannie Mae Appraisal Reports
Broker Price Opinions
Comparative Market Analysis
Compliance
Fannie Mae Appraisal Forms / Reports
We prepare these streamlined appraisal reports in a manner sufficient with the underwriting expectations of Fannie Mae/HUD.


Single Family Forms
1004
Uniform Residential Appraisal Report
2055
Exterior-Only Drive-By Appraisal Report
2075
Property Inspection Report
1004MC
Market Conditions Addendum to the Appraisal Report
1004D
Appraisal Update and/or Completion Report
Condominium Forms
1073
Individual Condominium Unit Appraisal Report
1075
Exterior-Only Drive-By Single Condominium Unit Appraisal
Manufactured Homes
1004C
Manufactured Home Appraisal Report
Investment Property Forms
1025
Small Residential Income Property Appraisal Report
216
Operating Income Statement
1007
Single Family Comparable Rent Schedule
Cooperative Property Forms
2090
Individual Cooperative Interest Appraisal Report
2095
Exterior-Only Inspection Individual Cooperative Interest Appraisal Report
Review Appraisals Forms
2000
One-Unit Residential Appraisal Field Review Report
2000A
Two-to Four-Unit Residential Appraisal Field Review Report
Broker Price Opinions
One of the key areas where MortgagePro360 works on is the creation and management of a Chain of Title for its clients. This clearly is the primary element in the Closing Process. We provide Current Owner, 2 Owner.
Exterior inspection of the property
Description of the property's exterior condition
Three active listings
Three sold properties
Pictures of the property and street
Estimated value based on normal and 30 day marketing times
Location map
Satellite map
Comparative Market Analysis
Exterior and interior inspection of the property
Description of the property's exterior and interior condition
Active listings
Sold properties
Homeowner Association details
Pictures of the property, street scene and interior photos of all rooms and repair items
Estimated value based on normal and 30 day marketing times, "as is" and "as repaired"
Itemized list of repairs with cost to cure
Location map
Satellite map
Compliance
We maintain policies and procedures compliant with Fannie Mae and Freddie Mac Appraiser Independence Requirements (AIR) and the Dodd-Frank Act of 2010.
Meeting Government Guidelines
In order to deliver high quality appraisal products which meet industry guidelines and ensure long term compliance, Mortgage pro 360 continuously evaluates its policies and procedures and maintains rigorous training programs. As a fundamental requirement for the appraisal process, Mortgage pro 360 maintains its independence from appraisers to ensure the delivery of accurate, market-driven valuation products. Mortgage pro 360 will not influence the development, reporting, result or review of an appraisal that violates the spirit or intent of Federal, State or GSE guidelines.