About Us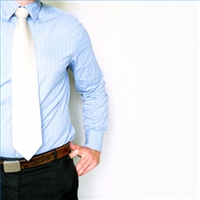 MortgagePro360 is a provider of Mortgage Loan Processing Services to American Mortgage Brokers and Lenders from its offshore center in India. We specialize in servicing small and medium sized Brokers and Lenders.

We are a professional contract, outsource mortgage processing company that works side by side mortgage brokers, lenders and bankers to help them close more loans and reduce overhead.

We specialize in FHA, VA and Conventional loans. We offer years of processing experience along with personalized, competent service to each of our clients.
We are innovating on a trend led by large companies like GE and American Express. By providing their back-office functions from offshore, these large companies have netted significant savings, and now provide industry benchmarks. By using our services for select processes your company could realize similar savings.
Why Choose Us: Our Differentiators
Here are the top 7 reasons to outsource your mortgage processing to us. If you're still not convinced, read the detailed descriptions on the services we provide. Plain and simple, we offer higher quality mortgage outsourcing, make it fast by working in the night, and are cost effective.
We Focus : Mortgage Loan Processing is ALL that we do.
Significant US Mortgage Processing Expertise.
Total Commitment to Client Data Privacy.
Savings of 40-50% in Processing Costs.
Continuous Work Cycle: Overnight Turnover.
Continuously Updated with Latest US Mortgage Laws.
24x5 Outsourcing Facility. Prompt Customer Support.
Management Team

Jacob William (President) has over 22 years of work experience, with over 10 years in Senior Management positions. He has extensive experience in the ITES segment and has worked with both Operations and Business Development (in India and USA) in building, managing and growing specific BPO enterprises. He brings an understanding of the BPO/KPO segment that is vital in helping today's businesses continue to remain focused on core competencies.

David Antony (CEO, Business Solutions) comes in with 19 years experience in the service and IT Industry, serving in various capacities such as Account Servicing, Business Development and Profit Centre Head. After completing his MBA, David has worked with some of the leading training and consultancy firms in India and the Middle East. A key leader of the Business Development team, David ensures focus on understanding and providing what each of our clients need to make their investments pay off.

Kevin Saboo (CEO, Mortgage Services) has 15 years of work experience with strong general management experience in strategy, project management and growing startups. He has extensive experience in founding, managing and growing BPO enterprises in Financial and Mortgage space for the North American market. Kevin has led large teams and executed several systems and process automation initiatives while enhancing performance and cutting costs. Kevin is an MBA from Indian Institute of Management, Ahmedabad and Bachelors from Indian Institute of Technology, Madras.

Anita Saboo (CFO) has 6 years of experience handling finance and recruitment in IT and ITES industry. She also has vast experience in large scale recruitment for large MNCs across India. Aprt from handling the finance function, she works with the Operations team to ensure that all the hiring needs are met for the various clients.

Rajeev Kumar (Business Head) has 9 years of experience in ITES industry. He has handled diversified roles throughout his career (Marketing, Sales & Business Development, and Customer Relationship Management) that allows him to understand challenges at different stages and build relationships that last long. With years of experience in Mortgage outsourcing, he understands the mortgage business and it's challenges and is able to guide our customers in the right direction for their outsourcing needs. He works closely with Operations team to ensure every promise made during the sales process is met or exceeded.
Our Outsourcing Facility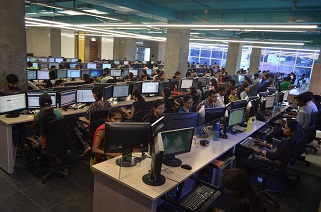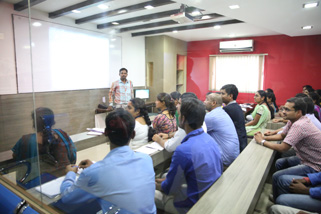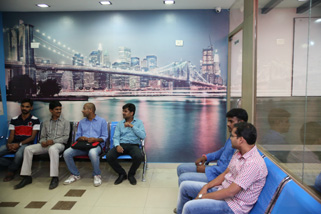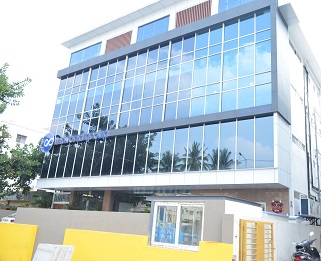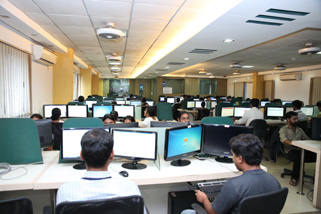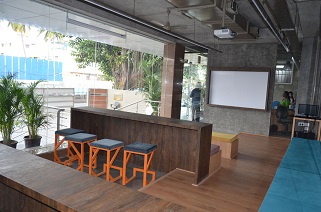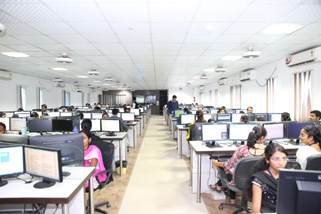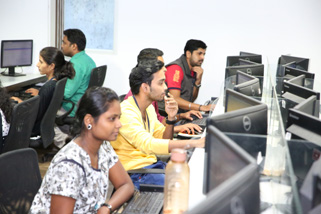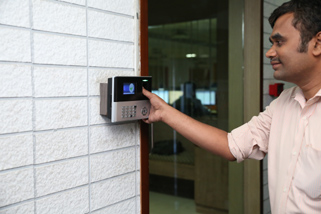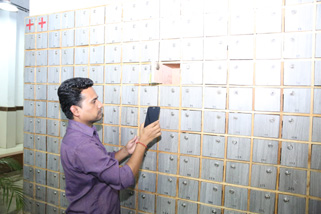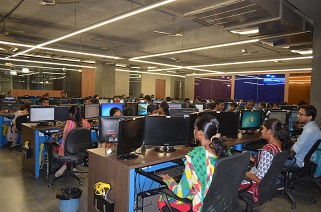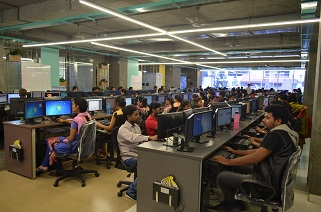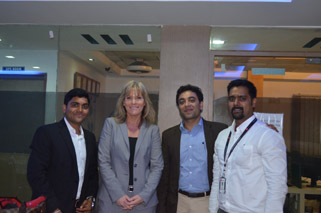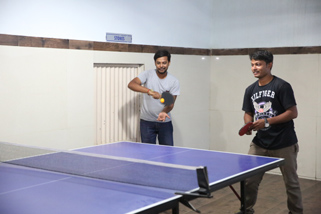 Our Data Security Philosophy
We understand the sensitivity and importance of the security of your data and information. Our security philosophy is a guiding principle of our core values.


Commitment to confidentiality of information
Continual check and internal control on safety of information
Non disclosure of work and process models of client companies
Restricted access to important information
Non Disclosure Agreement
Giving contractual validity to our commitment to security, we encourage all our customers to sign a mutual Non Disclosure Agreement with us.
Systems Security
Enterprise Access System for Employee Login:
Secure Biometric Finger Print Scanner Premises Access
Network protected with firewall
Paperless office. No printers available to any staff.
WorkStation Security
Wide security management with administrative auditing, reporting, and monitoring facilities will secure data at every stage
Dual-Monitor workstations for a paperless environment
Limited internet access on need-basis – No personal emails access
No facility of external drives (CD drives, Floppy drives, USB ports) available in the workstations.
Workstations secured individually by Anti-Virus and Firewall Protection
Data Server Security
The online document storage service that we are providing you is a highly secure system. Through this system you can transfer your data to us and manage your data account through the internet. This system restricts access to specified users and is user protected. Moreover, your data will be stored in Secure servers in USA hosted with ibackup.com in CA. All data transfer is 128-bit encrypted and has AES key encryption.
Employee Credibility
Security is about people and their credibility. Right from the stage of recruitment we set integrity and trustworthiness among the most non negotiable qualities of an employee.
Tested methods of evaluation of capability and integrity while recruiting – several rounds of testing
Background and referral checks
Employees sign in confidentiality agreement with the company before induction
Core information shared only within a limited group of people
Constant monitoring